Despite the reviews for Luck being slightly less than ideal, the show has already been renewed for a second season on HBO.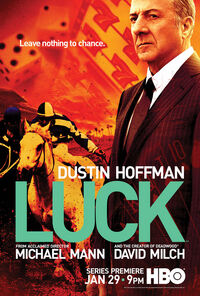 It's possible that HBO is doing this to create more buzz around the show--reviews haven't been great, but the star-studded cast and fantastic director David Milch speak to the fact that things could turn around--and after all, after HBO cancelled both How to Make it in America and Hung, it's clear that they dont' mess around. If Luck is getting a second season, there's a reason for that!
Do you think Luck deserves the second season? Comment below and tell us what you think!
Source: InsideTV.com